This section of WebFoodCulture is about the food and wine specialties from Emilia-Romagna. The following articles include their history, places, ingredients, preparation, calories, pairings and many interesting facts. Let's find out the most traditional restaurants and producers to enjoy their authentic taste.
IN THIS PAGE:
The most typical food and wine specialties from Emilia-Romagna Region. Their history, info and interesting facts. The historic restaurants and producers.
Culatello di Zibello is a typical product from the Lower Parma area ('Bassa Parmense'), in the Italian region of Emilia Romagna, considered of such value to deserve the nickname 'King of hams'. Never as in this case, the connection between a specialty and its territory of origin is not only very strong, but essential. (Read more)
'Zampone' is, without doubt, one of the most representative specialties of the Modenese gastronomy, heir to an ancient tradition contributing to increase its charm. The assignment of the Protected Geographical Indication (PGI), which took place in 1999, did nothing more than to officialize its qualities. (Read more)
'Cotechino' is a type of Italian sausage, heir to a millennial tradition that some scholars trace back to the ancient Egyptians. Prepared with pork meat and rind, it comes in different variations, related to different production areas. The most famous is undoubtedly that of Modena, so as to have earned the PGI mark, which certifies and protects its characteristics.
(Read more)
Lambrusco is undoubtedly one of the best-known and most appreciated Italian wines in the world. Its origins date back to a distant past and are closely related to the evolution of the vines that grow in the area between the regions of Emilia-Romagna and Lombardy. In all these years, this wine has absorbed and incorporated not only the riches of the soil but also the culture and spirit of the people who have always lived in these places. (Read more)

Italy – Section: Emilia-Romagna Region / Beverages

To speak about Prosciutto of Parma is like taking a dive into history. Let's find out the origins of this ham, its places, how it's produced and many interesting facts. Let's meet the 'Consorzio' of the historical producers of one of the most famous Italian specialties in the world. (Read more)

Mortadella is a cold cut closely related to the Italian city of Bologna, with which, in a way, shares a soul at the same time learned and easygoing. Let's find out the fascinating history of this specialty, how it's made and many interesting facts. (Read more)
It's not possible to really understand the true value of a specialty like Parmigiano Reggiano, one of the most famous and appreciated cheeses in the world, without knowing its history, more than 900 years long, its places, located in one of the most historic Italian regions, its unique ingredients and, not least, its method of preparation. (Read more)
Unleavened flatbread is a type of food whose origins belong to a distant past. Over time, it has evolved in many forms: 'Piadina Romagnola' is one of them. Not surprisingly, its name is closely linked to one of the Italian regions that are most interesting from a culinary point of view, Romagna. (Read more)

Italy – Section: Emilia-Romagna Region / Street food
Balsamic vinegar is one of the Italian gastronomic specialties most appreciated by gourmets all over the world. Part of its value is related to the fascinating events characterizing its past, when it was considered an elixir worthy of a king. Part derives from the quality of its grapes, the fruit of a specific territory, located between the ancient cities of Modena and Reggio Emilia. (Read more)

Italy – Section: Emilia-Romagna Region / Sauces and condiments

The historic producers.
To write the articles about the typical specialties from the Emilia-Romagna region, WebFoodCulture relies on the collaboration of the most traditional producers of these delicacies, including Consortia, restaurants, and food companies. Quite often, these producers boast centuries-old history.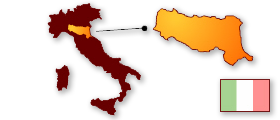 State: Italy

Region: Emilia-Romagna

Emilia-Romagna Region.
Emilia-Romagna is located in the north-eastern part of the Italian peninsula. Officially established in 1970, it's composed of two historical regions: Emilia and Romagna. Its administrative center is the city of Bologna. The provincial capitals are Ferrara, Forlì, Modena, Parma, Piacenza, Ravenna, Reggio Emilia and Rimini.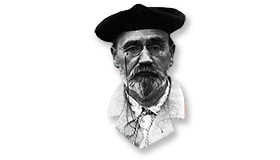 "IF YOU WANT HAPPINESS, EAT FOOD FROM MODENA. ZAMPONE GIVES JOY TO A SAD SOUL"
(Émile Zola about Zampone)

Mortadella Bologna PGI, look and scent.
Mortadella Bologna PGI is a sausage (cold cut), made exclusively from pork's meat. Its shape can be cylindrical or oval. The internal surface is bright pink, characterized by many white 'dots' ('quadrettature'), consisting of adipose tissue (the 'lardelli'), which gives the specialty its typical sweetness. The scent is intense, aromatic, slightly spicy. (Read more)
ONLY THE MOST TYPICAL AND TRADITIONAL FOOD & WINE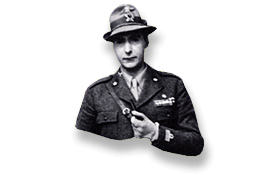 "RAISE YOUR GLASS: SEE HOW VERMILLION LAMBRUSCO SHINES UNDER THE SUN! IT'S THE WINE OF FREEDOM, THE WINE OF THE FREE MAN."
(Curzio Malaparte)

The aphrodisiac properties of Parmigiano cheese.
Although there is no scientific evidence for this, Parmigiano Reggiano is often considered a type of food with aphrodisiac properties.
read more.
A possible explanation for this probably lies in the presence in this cheese of
a particular type of amino acid
indirectly linked to
sexual desire
. In addition, it contains a large number of
nutrients that can actually increase physical performance
. No coincidence that this specialty is often part of athletes' diet.
(Read more)

Piadina, the 'Azdora' and her 'Sciadur'.
Even before Piadina became the successful specialty we know so well today, it was the 'Azdore', the housewives from Romagna, who stretched its dough into thin sheets. To complete this task, they used their trusty rolling pin, also known as 'sciadur'.
(Read more)

The grapes for 'Balsamico'.
The Traditional Balsamic Vinegar of Modena PDO and that of Reggio Emilia are produced with must from the grapes of the most famous local vines: Trebbiano and Lambrusco above all. read more.
To produce Balsamic Vinegar of Modena PGI, grapes from only seven vines are used, that is, in addition to Lambrusco and Trebbiano,
Sangiovese
,
Ancellotta
,
Fortana
,
Montuni
and
Albana
.
(Read more)

COPYRIGHT INFORMATION

Click here.

The images bearing the logo 'webfoodculture' are copyrighted.
logo-01 – Logo di proprietà del Consorzio Tutela Aceto Balsamico di Modena;
logo-02 – Logo published courtesy of Tutela Aceto Balsamico Tradizionale di Modena;
logo-03 – Logo published courtesy of Consorzio di Tutela e Promozione Piadina Romagnola IGP;
logo-04 – Logo published courtesy of Consorzio Zampone e Cotechino Modena IGP;
logo-05 – Logo published courtesy of Consorzio Mortadella Bologna;
logo-06 – Logo published courtesy of Consorzio Tutela Lambrusco;
logo-07 – Logo published courtesy of Consorzio di Tutela Culatello di Zibello;
(*) The copyright of this image has expired.
(**) Image released in public domain by its author.