This section of WebFoodCulture is about the most typical sauces and condiments from Italy and all over the world. The following articles include their history, places, ingredients, preparation, calories, pairings and many interesting facts. Let's find out the most traditional restaurants to enjoy their authentic taste.
IN THIS SECTION:
The most typical and traditional sauces and condiments from all over the world. The historic producers to savor their authentic taste.
'Wasabi' is one of the most famous specialties from Japan, consisting of a soft, green paste, more or less bright. It boasts very ancient origins and is used to accompany some of the most typical dishes from the land of the rising sun: above all, sushi. (Read more)
Japan – Section: Sauces and condiments
Balsamic Vinegar is one of the Italian gastronomic specialties most appreciated by gourmets from all over the world. Part of its value is due to its past. Part comes from the quality of its grapes, fruit of a specific territory, located between the ancient cities of Modena and Reggio Emilia. (Read more)

Italy – Section: Sauces and condiments

Ketchup.
Ketchup is generally considered one of the most typical sauces from the United States. By delving into its history, it has been discovered that, in fact, the origins of this specialty belong to the East. The first testimonies relating to the product as we know it today, date back to the early 1800s. (coming soon)

United States – Section: Sauces and condiments



Genoese Basil PDO.
Basil is a plant native to India, whose value was well known since the days of the Romans and Egyptians. The one produced in Genoa and, more generally, in the Italian Region of Liguria, is particularly appreciated for its quality: the result of the unique characteristics of the territory. It's no coincidence that it's the ideal ingredient for the preparation of one of the local specialties: Pesto. (coming soon)

Italy – Section: Sauces and condiments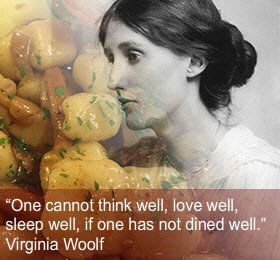 'Chimichurri': Asado sauce.
'Chimichurri' is one of the most traditional Argentine sauces, prepared with olive oil, red wine vinegar, garlic, and many spices. It's widely considered the ideal condiment for Asado, the famous South American meat specialty (Read more)

The 'pungency scale' of chili peppers.
The degree of spiciness of the various types of chili peppers is generally measured using the 'Scoville scale', created in the early 1900s by the American chemist Wilbur Scoville. The heat sensation, more or less intense, that is felt when eating this fruit, does not correspond to a real increase in temperature but is due to the interaction between a substance, the 'Capsaicin', and the receptors located inside the mouth. The record for the hottest chili pepper in 2020, is held by the scary 'Carolina Reaper'.

COPYRIGHT INFORMATION

Click here.

The images bearing the logo 'webfoodculture' are copyrighted.
The following images are public domain:
(*) The copyright of this image has expired.
(**) Image released in public domain by its author.